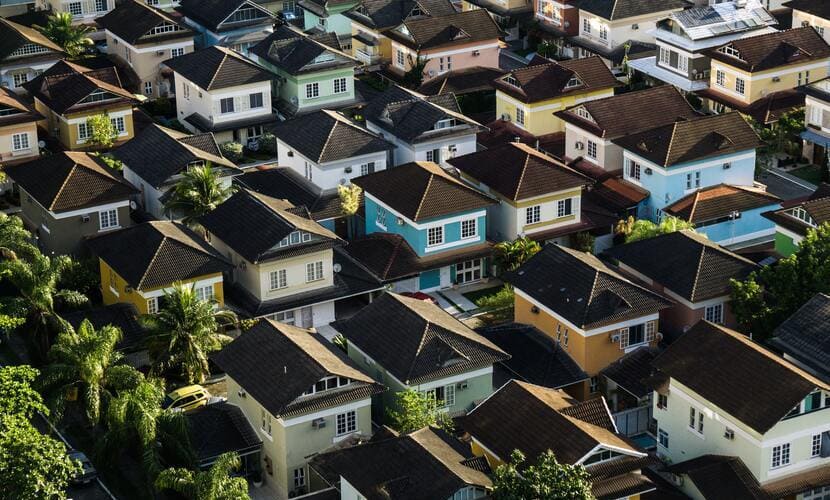 Real estate investments: tips and strategies.
Financing and investing in real estate projects
Investing in real estate projects has never been easier! New solutions allow people with low savings to participate in real estate projects investment market.
Real estate projects and their development are quite lucrative activities, where the money invested can often bring a huge return on investment. However, due to the high initial capital requirement, for a long time, financing and development of real estate projects has been available only to large investors. But times are changing and solutions based on new financial technologies are allowing small investors to rediscover real estate.
With crowdfunding real estate sites gaining in popularity, real estate is becoming a widely accessible asset class that anyone can invest in. These platforms select and present attractive real estate projects to investors that can be financed. In other words, investment in real estate projects takes place on funding platforms that act as intermediaries between developers and investors. Although this type of project finance is only beginning to gain traction in Europe, a number of small investors have already appreciated the efficiency and returns generated by crowdfunding.
Real estate investment projects - most common ways of funding
So, when it comes to financing real estate investment projects and how to make money from it, it is important to get to know the most common types of financing used on the platforms. Basically, real estate projects can be financed either by lending money for development or by becoming one of the owners. In other words, it is possible to invest in debt or equity. Let's discuss these two different types of financing in more detail:
Investing in real estate projects by lending money is a debt-based method of financing real estate projects, where the investor lends money to the developer and then earns interest on the money paid.
Equity investing is an equity-based method of financing real estate projects where the investor forms an equity stake with the developer and becomes one of the owners of the property.
Investing in property projects by lending money
Real estate crowdfunding - lending money to develop projects is probably the most common type of investment. Before applying for a loan, real estate developers usually have already built up a certain amount of equity, which they usually pledge as collateral. The investment in such a project earns interest, which is paid periodically or at the end of the loan term. It is important to note that in debt-based project finance, the role of collateral and the ratio of the value of the collateral to the loan play a crucial role, as the riskiness of the investment depends on this ratio.
Investing in and owning property projects
By choosing equity-based financing for real estate projects, the investor becomes one of the owners of the project being developed and earns a profit from the profits generated by the property. With this type of investment, you build equity with the developers of the project and, once the project is completed, you earn a return proportional to the amount of money you have contributed. It should be said that this type of real estate project financing is not as popular as debt-based financing. However, if you want to try equity-based real estate project finance, there are quite a few opportunities in European market.
Real estate projects will remain attractive to investors
Real estate projects remain one of the most popular ways of raising money as an investment, not only in Europe but also worldwide. This asset class has been further boosted by crowdfunding platforms that make it possible for people with even small savings to invest in real estate. Real estate projects are now accessible to professionals managing large investment portfolios as well as small investors. It is therefore safe to say that in the future, investing your money in real estate projects will remain as popular as it is today.